We are so excited to unveil a series of hand-picked textiles for our first-ever Kate Marker Interiors + SparkModern Pillow Collection partnership! KMI has long been a fan of the quality craftsmanship and extensive textile choices that the lovely mother-daughter duo of Lauren and Amy over at SparkModern create into gorgeous pillows!
We always bring loads of pillows to clients' homes and are constantly transforming our own studio with new pillow finds so of course we were thrilled when SparkModern agreed to do several curated collections of fabric combinations selected by us! We love how the looks came together and think there is a collection for everyone - from "Classic" to "Collegiate Cool", "Distinguished Eclectic," "Modern Romantic," and "Navy Pattern Play." Pillows can be purchased as a set or individually if you just need a little pop here or there. We hope this also brings the opportunity to mix in a few colors outside of your comfort zone.
The washed out pink hues of the Modern Romantic are feminine but the Ellisha Alexina-designed striped pattern keeps it fresh and not fussy.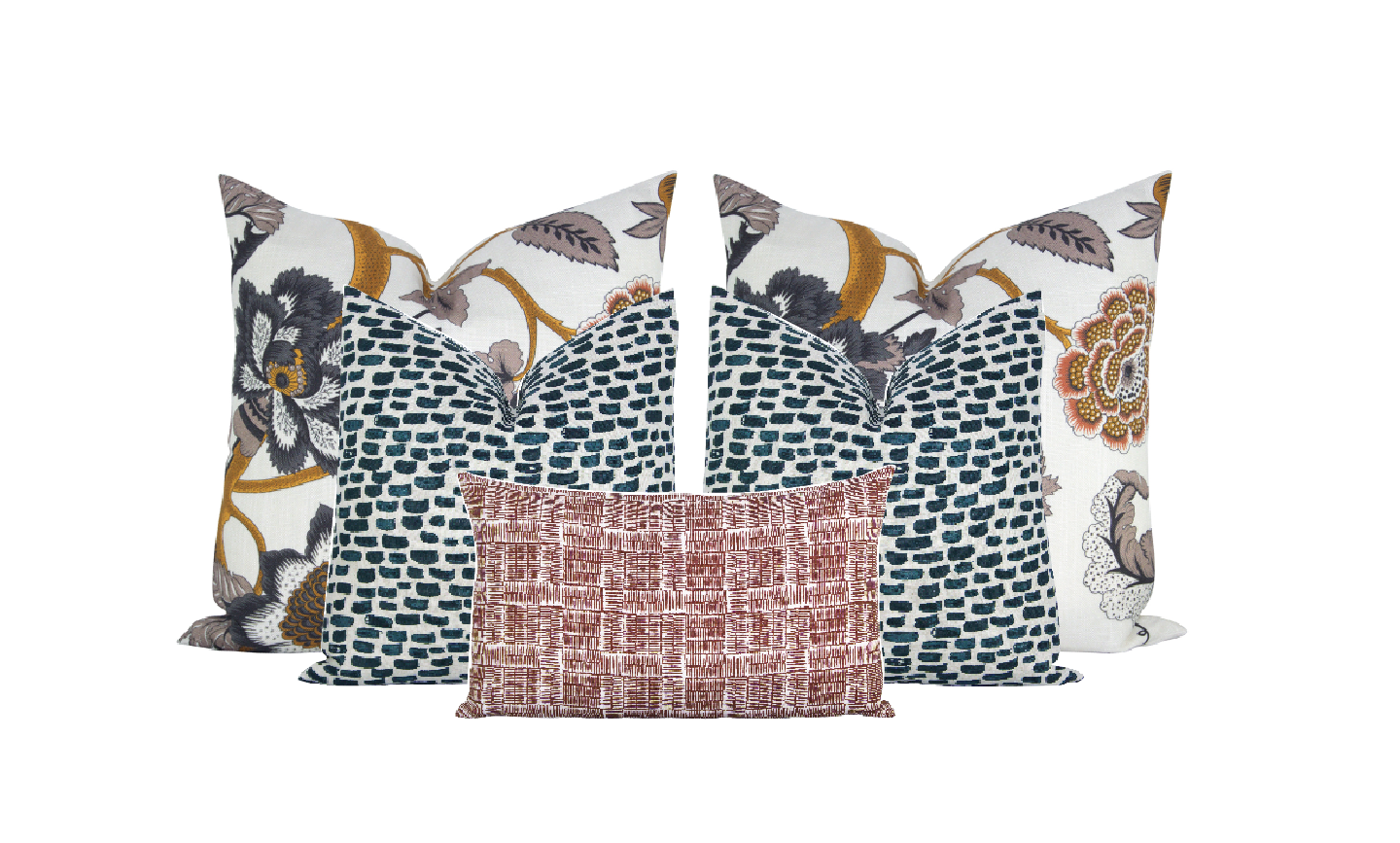 The detailed floral in Distinguished Eclectic is even prettier in person and brings a richness and sophistication to any space!
These are limited editions so order yours today at SparkModern. Pillow inserts can also be purchased on the site. If you are local, stop by our studio to check out the collection in person!
Design tip: to achieve the over-stuffed, never-saggy, can't-wait-to-sink-in-to-it : Order 2" larger on each dimension for the non-lumbar pillows....e.g. 22"x22" pillow covers should have a 24"x24" insert while a 20"x20" cover should go with a 22"x22"